PEMBUATAN SERBUK JAHE SEBAGAI MINUMAN KESEHATAN BAGI WARGA KELURAHAN KAHURIPAN KECAMATAN TAWANG KOTA TASIKMALAYA
Abstract
Abstrak: Indonesia memiliki kekayaan bahan alam yang cukup banyak. Berbagai jenis tanaman obat pun banyak ditemukan di Provinsi Jawa Barat, khususnya Kota Tasikmalaya. Program ini bertujuan untuk meningkatkan pengetahuan dan ketrampilan masyarakat Kelurahan Kahuripan, Kecamatan Tawang dalam pembuatan serbuk jahe   sebagai minuman kesehatan. Metode kegiatan ini adalah menggunakan metode penyuluhan dan pelatihan terhadap kurang lebih 20 orang warga di wilayah Kelurahan Kahuripan. Setelah masyarakat dapat membudidaya tanaman jahe, lalu memproduksi serbuk jahe, maka serbuk jahe tersebut akan dipasarkan di daerah Kota Tasikmalaya dan sekitarnya.Metode yang digunakan yaitu dengan melakukan transfer ilmu melalui penyuluhan dan pelatihan dari tim Dosen Jurusan Farmasi Poltekkes Kemenkes serta melakukan praktek langsung dalam pembuatan produk minuman jahe dalam bentuk serbuk dan pengemasannya. Penyuluhan dan Pelatihan pembuatan minuman kesehatan dari Serbuk Jahe Instan telah dilaksanakan di Kelurahan Kahuripan, dengan sasaran Ibu Rumah Tangga yang berkomitmen untuk mengikuti proses Ipteks bagi Masyarakat berupa penyuluhan dan pelatihan pembuatan minuman kesehatan Serbuk Jahe Instan yaitu sebanyak 6 (enam) orang.
Kata Kunci: serbuk jahe, minuman kesehatan, peningkatan perekonomian
Abstract:
Indonesia has many natural materials. Various types of medicinal plants were found in many provinces of West Java, especially Tasikmalaya City. This program aims to improve the knowledge and skills of Kahuripan Urban Village, Tawang District in the manufacture of ginger powder as a healthy drink. The method of this activity is counseling and training to approximately 20 people in Kelurahan Kahuripan. After the community can cultivate ginger plants, then produce ginger powder, the ginger powder will be marketed in Tasikmalaya and surrounding areas. The method used to transfer knowledge through counseling and training of the team of Lecturer Department of Pharmacy Poltekkes Kemenkes, perform direct practice to make ginger powder and packaging. Counseling and Training of healthy drink making from Instant Ginger Powder has been done in Kelurahan Kahuripan, targeting housewife who is committed to follow the science and technology process for the society in the form of counseling and training of health drink making of Instant Ginger Powder as many as 6 (six) people.
Keywords
serbuk jahe, minuman kesehatan, peningkatan perekonomian
DOI:
https://doi.org/10.31764/jces.v1i1.150
Refbacks
There are currently no refbacks.
=======================
JCES (Journal of Character Education Society)
Universitas Muhammadiyah Mataram
Contact Admin: 
Email: [email protected]
WhatsApp: +62 853-3397-5477
=======================

======================= 

This work is licensed under a Creative Commons Attribution-ShareAlike 4.0 International License.
JCES (Journal of Character Education Society) already indexed: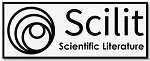 EDITORIAL OFFICE: