OPTIMALISASI PEMANFAATAN KUNYIT DALAM PENINGKATAN STATUS KESEHATAN DAN KEMANDIRIAN EKONOMI MASYARAKAT KELURAHAN KAHURIPAN KOTA TASIKMALAYA
Abstract
Abstrak: Kemandirian masyarakat secara ekonomi diperlukan dalam megentaskan rantai kemiskinan dengan adanya Program Keluarga Harapan (PKH). PKH yang menjadi program Pemerintah diharapkan menjadi program transisi dalam memutus mata rantai kemiskinan. Poltekkes Kemenkes Tasikmalaya yang merupakan bagian dari Kota Tasikmalaya melalui perannya dalam Tri Dharma Perguruan Tinggi khususnya dalam Program pengabdian masyarakat ini bertujuan untuk meningkatkan status kesehatan warga dan meningkatkan kemandirian warga secara ekonomi melalui pemanfaatan Tanaman Obat Keluarga (TOGA) khusunya Kunyit yang memiliki khasiat pengobatan. Metode yang digunakan yaitu dengan melakukan transfer ilmu melaui penyuluhan dan pelatihan dari tim Dosen Jurusan Farmasi Poltekkes Kemenkes serta demonstrasi pengolahan kunyit untuk meningkatkan nilai jual secara ekonomi. Hasil yang diperoleh kader kelurahan kahuripan kecamatan tawang sudah mampu memanfaatkan kunyit sebagai minuman kesehatan dan bisa memproduksinya sendiri dan sudah siap dilakukan izin P-IRT sehingga bisa dipasarkan dan bernilai ekonomi.
Kata Kunci: Pengabdian masyarakat, Tanaman Obat Keluarga, Kunyit instan
Abstract: Economic independence of the community is needed in poverty alleviation chain with the Family Hope Program (PKH). PKH which is a Government program is expected to be a transitional program in breaking the poverty chain. Poltekkes Kemenkes Tasikmalaya which is part of Tasikmalaya City through its role in Tri Dharma Perguruan Tinggi especially in Community Service Program aims to improve citizen health status and improve economic independence of citizens through utilization of Family Medicinal Plants (TOGA) especially Turmeric that have medicinal properties. The method used is to transfer knowledge through counseling and training from the team of Lecturer Department of Pharmacy Poltekkes Kemenkes and demonstration of turmeric processing to increase the selling point economically. Results obtained people in Kahuripan, Tawang district has been able to take advantage of turmeric as healthly drink and can produce it and getting PIRT so it can be marketed and economic value.
Keywords: Community Service Program, Family Medicinal Plants, Turmeric instan drink
Keywords
Community Service Program, Family Medicinal Plants, Turmeric instan drink
DOI:
https://doi.org/10.31764/jces.v1i1.158
Refbacks
There are currently no refbacks.
=======================
JCES (Journal of Character Education Society)
Universitas Muhammadiyah Mataram
Contact Admin: 
Email: [email protected]
WhatsApp: +62 853-3397-5477
=======================

======================= 

This work is licensed under a Creative Commons Attribution-ShareAlike 4.0 International License.
JCES (Journal of Character Education Society) already indexed: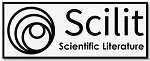 EDITORIAL OFFICE: