PENYULUHAN PENGGUNAAN PUNGTUASIPADA KARYA TULIS SISWA KELAS XI IPAMADRASAH ALIYAHRAUDLATUSSHIBYAN NW BELENCONG GUNUNG SARI
Abstract
Abstrak: Kegiatan Penyuluhan Penggunaan Pungtuasi pada Karya Tulis Siswa Kelas XI IPA MA Raudlatusshibyan NW Belencong Gunung Sari dilaksanakan dengan dasar sering abainya penutur bahasa Indonesia terhadap aturan berbahasa Indonesia lisan dan tulis. Pengabaian aturan itu dilakukan secara sadar dan tidak sadar. Pengabaian aturan tidak hanya dilakukan oleh masyarakat awam, tetapi juga dilakukan oleh kaum terpelajar di lingkungan perguruan tinggi serta instansi-instansi pemerintah.
Kegiatan dilaksanakan di MA Raudlatusshibyan NW Belencong dengan melibatkan siswa kelas XI IPA.  Kegiatan dilaksanakan dalam bentuk pemberian materi, diskusi, dan pemecahan masalah dalam bentuk soal-soal. Materi penyuluhan adalah penggunaan pungtuasi berdasarkan Pedoman Umum Ejaan Bahasa Indonesia sesuai dengan Permendikbud nomor 50 tahun 2015.
            Kegiatan penyuluhan dapat dikatakan berhasil berdasarkan serapan peserta terhadap materi yang dibuktikan dengan kemampuan peserta dalam menyelesaikan persoalan yang diberikan. Peserta merasa kegiatan semacam ini penting karena membuat mereka sadar bahwa penggunaan pungtuasi yang mereka pahami sebelumnya masih terdapat banyak kekeliruan. Untuk itu, kegiatan semacam ini perlu digalakkan demi terjaganya bahasa Indonesia yang baik, terutama benar.
Kata Kunci: penyuluhan, penggunaan pungtuasi, karya tulis.
Abstract: Elucidation activity of Punctuation Usage on Student Writing Class XI IPA MA Raudlatusshibyan NW Belencong Gunung Sari is implemented on the basis of frequent Indonesian speakers' misuses on Indonesian oral and written rules. The ignorance of the rules is done consciously and unconsciously. The ignorance of rules is not only done by ordinary people, but also done by educated people in the environment of universities and government agencies.
The activity was held in MA Raudlatusshibyan NW Belencong by involving students of class XI IPA. Activities are carried out in the form of giving materials, discussion, and problem solving in the form of questions. The extension material is the use of punctuation based on the Spelling General Guidelines of Indonesia in accordance with Permendikbud number 50 of 2015.
This elucidation activity can be said to succeed based on participants' absorption of the material as evidenced by the ability of participants in solving the given problem. Participants feel this kind of activity is important because it makes them aware that the use of punctuations that they understand before there are still many mistakes. For that, this kind of activity should be encouraged in order to maintain good Indonesian usage.
Keywords:
elucidation, punctuation usage, academic writing.
Keywords
penyuluhan, penggunaan pungtuasi, karya tulis.
DOI:
https://doi.org/10.31764/jces.v1i1.67
Refbacks
There are currently no refbacks.
=======================
JCES (Journal of Character Education Society)
Universitas Muhammadiyah Mataram
Contact Admin: 
Email: [email protected]
WhatsApp: +62 853-3397-5477
=======================

======================= 

This work is licensed under a Creative Commons Attribution-ShareAlike 4.0 International License.
JCES (Journal of Character Education Society) already indexed: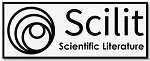 EDITORIAL OFFICE: