PELATIHAN PENINGKATAN KEMAMPUAN ARITMATIKA BAGI SISWA MTS. NW TANAK BEAK
Abstract
Abstrak: Survey yang telah dilakukan dosen di Desa Tanak Beak, ternyata untuk anak-anak usia sekolah baik tingkat sekolah dasar dan menengah di Desa Tanak Beak juga memiliki kemampuan aritmatika tergolong rendah. Meskipun sebagian besar dari mereka sudah mampu melakukan operasi-operasi matematika secara sederhana seperti penjumlahan, pembagian dan pengurangan bilangan akan tetapi proses yang dilakukan masih lambat. Mereka belum mengatahui cara-cara cepat dan jitu dalam berhitung, sedangkan di zaman sekarang ini apalagi untuk anak usia sekolah dalam menghadapi ujian atau semester di tuntut untuk melakukan pemecahan soal dengan cepat dan tepat termasuk dalam kemampuan berhitung atau aritmatika. Pelatihan yang dilakukan adalah menggunakan metode tutorial yang dilakukan oleh guru kepada siswa baik secara perorangan atau kelompok kecil siswa. Kegiatan pelatihan aritmatika di Desa Tanak Beak diikuti oleh siswa MTs. NW Tanak Beak yang memiliki kemampuan aritmatika rendah. Setelah melalui kegiatan pelatihan ini peserta telah mampu melakukan perhitungan-perhitungan bilangan baik puluhan, ratusan dan ribuan bahkan lebih dari itu. Peserta juga sudah mampu menggunakan sepuluh jari dan mampu menggunakan teknik-teknik berhitung sehingga mampu berhitung lebih cepat dari sebelumnya. Hanya saja pengetahuan peserta masih bersifat dasar dan perlu diadakan pelatihan yang lebih intensif lagi agar mereka dapat lebih terampil dalam berhitung.
Kata Kunci:  Aritmatika, Operasi Matematika.
Abstract: Survey that has been done by lecturers in Tanak Beak Village, it turns out for school-age children both elementary and middle school level in Tanak Beak Village also has low arithmetic ability. Although most of them are able to perform simple mathematical operations such as addition, division and reduction of numbers but the process is still slow. They do not know how to fast and accurate in counting, while in this day and age especially for school-aged children in facing exam or semester in demand to do problem solving quickly and precisely included in arithmetic or arithmetic ability. The training is done using tutorial method done by teacher to student either individually or small group of students. Aritmatic training activities in Tanak Beak Village were followed by MTs students. NW Tanak Beak with low arithmetic capability. After going through this training, the participants have been able to do good count calculations tens, hundreds and thousands even more than that. Participants are also able to use ten fingers and able to use counting techniques so as to calculate faster than before. It's just that the participants' knowledge is still basic and needs to be held more intensive training again so that they can be more skilled in counting.
Keywords
: Arithmetic, Mathematical Operation
Keywords
Aritmatika, Operasi Matematika
DOI:
https://doi.org/10.31764/jces.v1i1.68
Refbacks
There are currently no refbacks.
=======================
JCES (Journal of Character Education Society)
Universitas Muhammadiyah Mataram
Contact Admin: 
Email: [email protected]
WhatsApp: +62 853-3397-5477
=======================

======================= 

This work is licensed under a Creative Commons Attribution-ShareAlike 4.0 International License.
JCES (Journal of Character Education Society) already indexed: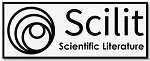 EDITORIAL OFFICE: