MENINGKATKAN KEMAMPUAN BERHITUNG SISWA SD MENGGUNAKAN METODE JARIMATIKA
Abstract
Abstrak: Banyak ditemukan terutama di daerah pedalaman para siswa atau anak-anak SD kemampuan berhitungnya sangat kurang. Hal ini berbeda dengan di daerah perkotaan atau sekolah-sekolah maju yang sudah menerapkan metode berhitung sangat cepat. Oleh sebab itu, perlu adanya kegiatan dosen di lapangan atau di tengah masyarakat yang membantu anak-anak SD tersebut untuk meningkatkan kemampuan berhitung mereka. Karena kemampuan berhitung ini menjadi dasar perhitungan operasi matematika yang banyak diterapkan di kehidupan sehari-hari. Salah satu metode yang produktif dalam kegiatan ini adalah menggunakan metode jarimatika yang melibatkan organ tubuh siswa sendiri secara langsung, sehingga mampu meningkatkan efisiensi kecepatan berhitung siswa.
Kata Kunci : Kesulitan Berhitung, Jarimatika
Abstract:. Many are found especially in rural areas of students or elementary school children whose numeracy is lacking. This is different from in urban areas or advanced schools that have implemented very fast counting methods. Therefore, it is necessary to have lecturers in the field or in the community who help the elementary school children to improve their numeracy skills. Because the ability to count is the basis for calculating mathematical operations that are widely applied in everyday life. One of the productive methods in this activity is using the method of fingerprinting which involves the student's own body organs directly, so as to improve the efficiency of student's numeracy speed.
Keywords:
Difficulty Counting,
Jarimatika
.
Keywords
Kesulitan Berhitung, Jarimatika
DOI:
https://doi.org/10.31764/jces.v1i1.71
Refbacks
There are currently no refbacks.
=======================
JCES (Journal of Character Education Society)
Universitas Muhammadiyah Mataram
Contact Admin: 
Email: [email protected]
WhatsApp: +62 853-3397-5477
=======================

======================= 

This work is licensed under a Creative Commons Attribution-ShareAlike 4.0 International License.
JCES (Journal of Character Education Society) already indexed: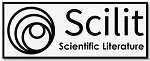 EDITORIAL OFFICE: