PEMBINAAN KARAKTER MELALUI PELATIHAN BERBICARA DI DEPAN UMUM PADA ANGGOTA PRAMUKA SMA NEGERI 5 MATARAM
Abstract
Abstrak: Kegiatan pengabdian pada masyarakat ini merupakan kegiatan yang dilakukan sebagai wujud pembinaan kepada masyarakat. Pengabdian ini dilaksanakan pada anggota pramuka di SMA Negeri 5 Mataram. Kegiatan pengabdian ini dilaksanakan dalam rangka melakukan pembinaan materi berbicara di depan umum pada anggota pramuka. Pelatihan berbicara di depan umum ini dimaksudkan agar para anggota pramuka di gugus depan 06.101-06.102 Ambalan Udayana-Ratu Sima, mampu berbicara di depan umum dengan bahasa yang baik dan benar serta menjunjung kesantunan berbahasa, hal ini dimaksudkan untuk membentuk karakter anggota pramuka sejak dini, sehingga di kemudian hari mereka menjadi unggul di masyarakat dalam hal positif. Kegiatan tersebut dilaksanakan sebanyak 4 kali pertemuan dengan rincian: (1) Pertemuan I: Penyampaian materi tentang keterampilan berbicara di depan umum; (2) Pertemuan II: Pelatihan berpidato dan memandu acara; (3) Pertemuan III: Pelatihan berdiskusi dan memimpin rapat; (4) Pertemuan IV: Evaluasi kegiatan.
Kata Kunci : Pembinaan, Karakter, Berbicara
Abstract:. The community service activities is a activities performed as a form of coaching to the community. This dedication was held on members of Pramuka in Senior High School 5 Mataram. This devotion activities implemented in order doing coaching matter of public speaking on the members of Pramuka. This public speaking training is intended in order for the members of the Pramuka in gugus depan 06.101-06.102 Ambalan Udayana-Ratu Sima, being able to speak in public with proper grammar and correct as well as the respect politeness language, it is intended to forming the character of the members Pramuka since the early. So that later in life they became superior in the community in terms of positive. The activities carried out by as much as 4 times, with details: (1) the first meeting I: delivery of material about public speaking skills; (2) the second meeting II: addressing the hourlong training; (3) the third meeting III  : discuss and lead training; (4) the fourth meeting IV : evaluation activities.
Keywords:
Development, Character, Speaking.
Keywords
Pembinaan, Karakter, Berbicara
DOI:
https://doi.org/10.31764/jces.v1i1.74
Refbacks
There are currently no refbacks.
=======================
JCES (Journal of Character Education Society)
Universitas Muhammadiyah Mataram
Contact Admin: 
Email: [email protected]
WhatsApp: +62 853-3397-5477
=======================

======================= 

This work is licensed under a Creative Commons Attribution-ShareAlike 4.0 International License.
JCES (Journal of Character Education Society) already indexed: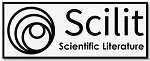 EDITORIAL OFFICE: