Aktivitas Belajar Melalui Pembelajaran Kooperatif Round Table Padalesson Study di Sekolah Dasar
Abstract
Abstrak: Lesson Study yang dilaksanakan di SDN Blimbing 01 Malang bertujuan untuk mewujudkan pembelajaran yang dapat mengaktifkan siswa. Pelaksanaan kegiatan Lesson Study dimulai dengan tahap Plan, Do, dan See. Metode yang digunakan dalam penelitian ini adalah deskriptif kualitatif, yaitu mendeskripsikan tiap tahap dalam kegiatan Lesson Study. Data hasil penelitian diperoleh berdasarkan hasil obserVasi selama pelaksanaan kegiatan Lesson Study. Observer dalam penelitan ini yaitu teman sejawat. Hasil penelitian menunjukkan bahwa siswa dapat lebih aktif berpartisipasi dalam kegiatan pembelajaran di kelas. Penggunaan Pembelajaran Kooperatif Round Tablejuga dapat memudahkan siswa dalam memahami dan mengingat materi lebih lama, karena setiap siswa dituntut dapat menyampaikan pendapatnya baik secara tertulis maupun lisan.
Abstract:
Lesson Study conducted at SDN Blimbing 01 of Malang aims to realize learning that can actiVate students. Lesson Study activity starts with the Plan, Do, and See stages. The method used in this research is descriptive qualitative, which describes each stage in the Lesson Study activities. The research data were obtained based on obserVations during the Lesson Study. Observer in this research was a colleague. The results showed that students could more actively participate in classroom learning activities. The use of the Round Table Cooperative Learning could also make it easier for students to understand and remember material longer, because each student was required to be able to express his opinion both in writing and orally.
Keywords
Aktivitas Belajar, Pembelajaran Kooperatif. Round Table, Lesson study.
References
Davoudi,A.&Mahimpo,B.2012. Kagan Kooperative Learning Model: The Bridge to Foreighn Langueage Learning in The Third Millennium. Academiy Publisher manufactured in Finland. Theory and practice in language Studies, Vol. 2, No 6, pp. 1134-1140.
Hendayana, Sumar, et al., 2007. Lesson Study Suatu Strategi Meningkatkan Keprofesionalan Pendidik (PengalamanIMTSTEP-JICA). Bandung: FPMIPA UPI dan JICA.
Kagan,S & Kagan,M. 2009. Kagan Cooperative Learning. San Clemente: Kagan Publishing.
Kasumanintiyas, Y. 2015. Eksperimentasi Model Pembelajaran Kooperatif Tipe Nubered Head Together dengan pendekatan Saintifik (NHT-PS) dan Tipe Round Table Dengan Pendekatan Saintifik Pada Materi Fungsi Ditinjau dari Kecerdasan Emosional siswa kelas VIII SMP Negeri Se-Kabupaten Sukoharjo Tahun pelajaran 2014/ 2015. JMEE,Vol. V.
Lee, Christine, Ng, Maureen & Phang, Rosalind. 2006. Effects of Cooperative Learning on Elementary School Children in Singapore. Publisher: RoutledgeInforma Ltd Registered in England and Wales Registered Number: 1072954 Registered office: Mortimer House, 37-41 Mortimer Street, London W1T 3JH, UK. Published Online 05 Jul 2006.
Malikah, B. 2015. Eksperimentasi Model Pembelajaran Kooperatif Tipe Two Stay Two Strey Tipe Round Tanle Disertai dengan Assessment For Learning (AFL) Melalui Peer- Assessment Pada Prestasi Belajar Matematika di Tinjau dari Adversity Quotient (AQ) Siswa. Jurnal elektronik pembelajaran matematika. Vol 3 No 4, hal 395-407 Juni 2015, ISSN 2339-1685, http://Jurnal fkip.uns.ac.id.
Martha,J.A. 2015. Peningkatan Hasil Belajar, Aktivitas, Dan Evikasi Diri Melalui Pembelajran Model Carosoul Feedback dan Showdown Pada Mata Pelajaran Kewirausahaan. Jurnal Konseling Indonesia, http;//ejournal.unikama.ac.id, vol.1 No.1 hlm. 86-95.
Masrofik. 2013. Peningkatan MotiVasi Belajar dan Hasil Belajar IPS melalui Penerapan Pembelajaran Kooperatif ModelRound Table dan Carousel Feedback (studi pada kelas VIII B SMP Negeri 2 Krucil Probolinggo). Tesis tidak diterbitkan,Pascasarjana, Universitas Negeri Malang.
Rahayu, A. 2014. Penerapan Strategi Pembelajaran Kooperatif Model Rally Coach (RC) dengan Media Gambar Seri untuk Meningkatkan Kemampuan Berbicara Siswa. Tesis tidak diterbitkan.Program Pascasarjana, Universitas Negeri Malang.
Slavin, R.E. 2014. Cooperative Learning Teori, Riset dan Praktik. Terjemahan Narulita Yusron. Bandung: Nusa Media.
DOI:
https://doi.org/10.31764/elementary.v1i2.1286
Refbacks
There are currently no refbacks.

This work is licensed under a
Creative Commons Attribution-ShareAlike 4.0 International License
.
Jurnal Elementary : Kajian Teori dan Hasil Penelitian Pendidikan Sekolah Dasar
e-ISSN 2614-5596
Email:
[email protected]
Published by: PGSD Universitas Muhammadiyah Mataram

This work is licensed under a Creative Commons Attribution-ShareAlike 4.0 International License. 
Jurnal Elementary : Kajian Teori dan Hasil Penelitian Pendidikan Sekolah Dasar | Sudah Terindeks: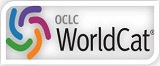 Alamat Redaksi: