Analisis Strategi Pengembangan TK ABA di Pulau Lombok Sebagai Upaya Menuju Muhammadiyah yang Berkemajuan
Abstract
Abstrak: Di Pulau Lombok, keberadaan TK ABA cukup berpengaruh secara signifikan. Semua itu tentu tidak terlepas dari strategi-strategi yang dilakukan oleh para kader Muhamadiyah, khususnya para kader Aisyiyah. Untuk itu, penelitian ini bertujuan untuk mendeskripsikan strategi pengembangan TK ABA di Pulau Lombok sebagai upaya menuju Muhammadiyah berkemajuan. Penelitian ini merupakan penelitian lapangan dengan pendekatan kualitatif yaitu peneliti mendeskripsikan tentang strategi pengembangan TK Aisyiyah Bustanul Atfhal di Pulau Lombok. Sumber data pada penelitian ini berasal dari hasil wawancara dengan kepala sekolah TK ABA yang memiliki masa berdiri paling lama pada tiap-tiap kabupaten yang ada di Pulau Lombok. Metode pengumpulan data dilakukan dengan metode observasi, wawancara, dan metode dokumentasi. Analisis data dilakukan dengan mereduksi data kemudian dilakukan penyajian data, hingga terakhir menarik simpulan/verifikasi data. Hasil penelitian ini menunjukkan beberapa strategi yang dilakukan oleh TK ABA yang ada di pulau Lombok. Strategi pengembangan TK ABA di antaranya: 1) mengutamakan pembelajaran di bidang akhlak, 2) membentuk lulusan yang unggul dan berkarakter islami, 3) melakukan koordinasi dan kerjasama di semua pihak, baik kerjasama dengan pihak Muhammadiyah, dinas, maupun masyarakat, 4) merekrut tenaga pengajar yang berkualitas, enerjik, kreatif, dan loyal terhadap Muhammadiyah, 5) melakukan sosialisasi melalui kegiatan-kegiatan siswa di luar sekolah, misalnya dengan melakukan kegiatan Jumat Berbagi di beberapa tempat, 6) melaksanakan pertemuan rutin dengan IGABA, baik tingkat daerah maupun wilayah, 7) mengikutsertakan siswa dalam lomba-lomba, baik tingkat kecamatan hingga tingkat nasional, serta 8) mengutus guru mengikuti pertemuan-pertemuan ilmiah guna meningkatkan profesionalitas guru.
Abstract:
On the island of Lombok, the presence of TK ABA is quite significant. All of that is certainly inseparable from the strategies carried out by Muhamadiyah cadres, especially Aisyiyah cadres. For this reason, this study aims to describe the strategy of developing ABA TK in Lombok Island as an effort towards progressing Muhammadiyah. This research is a field research with a qualitative approach in which the researcher describes the strategy of developing Aisyiyah Bustanul Atfhal Kindergarten on Lombok Island. The data source in this study came from interviews with the ABA Kindergarten Principal who had the longest standing period in each regency on the island of Lombok. The method of data collection is done by the method of observation, interviews, and documentation methods. Data analysis is performed by reducing the data then the data is presented, until finally drawing conclusions / verification of the data. The results of this study indicate a number of strategies carried out by TK ABA on the island of Lombok. ABA Kindergarten development strategies include: 1) prioritizing learning in the field of morals, 2) forming superior graduates and Islamic character, 3) coordinating and collaborating on all parties, both collaboration with Muhammadiyah, dinas, and society, 4) recruiting workers qualified, energetic, creative, and loyal instructors towards Muhammadiyah, 5) socializing through student activities outside of school, for example by conducting Friday Sharing activities in several places, 6) holding regular meetings with IGABA, both regional and regional levels, 7) involving students in competitions, both at the sub-district to national level, and 8) sending teachers to attend scientific meetings to increase teacher professionalism
Keywords
Strategi Pengembangan TK ABA, Muhammadiyah Berkemajuan
References
Arifin, Zainal. 2013. "Strategi Pengembangan Sekolah Muhammadiyah di Masyarakat NU Konservatif". Jurnal Analisa, Vol 20 No. 02, hlm. 233-244
Depdiknas. 2004. Standar kompetensi Taman Kanak-kanak dan Raudhatul Athfal. Jakarta: Depdiknas
https://wartaaisyiyahjabar.wordpress.com/2013/03/08/sejarah-aisyiyah/
http://www.aisyiyah.or.id/id/page/amal-usaha.html)
Kuntjojo. "Strategi Pembelajaran untuk Anak Usia Dini". Diakses melalui https://ebekunt.wordpress.com/2010/07/27/strategi-pembelajaran-untuk-anak-usia-dini/
Mahsun, 2007. Metode Penelitian Bahasa (Tahapan Strategi, Metode, dan Tekniknya). Jakarta: PT Raja Grafindo Persada
Mansur. 2011. Pendidikan Anak Usia Dini dalam Islam. Yogyakarta: Pustaka Pelajar
Moleong, J Lexy. 2011. Metodologi Penelitian Kualitatif. Bandung: PT remaja Rosdakarya.
Miles, Matthew B., & Huberman, A. Michael. 1984. Qualitative Data Analysis. London New Delhi: Sage Publications
Sugiyono. 2010. Metode Penelitian Pendidikan: Pendekatan Kuantitatif,Kualitatif, dan R&D. Bandung: Alfabeta.
DOI:
https://doi.org/10.31764/elementary.v3i1.1685
Refbacks
There are currently no refbacks.

This work is licensed under a
Creative Commons Attribution-ShareAlike 4.0 International License
.
Jurnal Elementary : Kajian Teori dan Hasil Penelitian Pendidikan Sekolah Dasar
e-ISSN 2614-5596
Email:
[email protected]
Published by: PGSD Universitas Muhammadiyah Mataram

This work is licensed under a Creative Commons Attribution-ShareAlike 4.0 International License. 
Jurnal Elementary : Kajian Teori dan Hasil Penelitian Pendidikan Sekolah Dasar | Sudah Terindeks: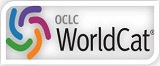 Alamat Redaksi: