TELAAH SISTEM PENDIDIKAN FINLANDIA : PENERAPAN SISTEM PENDIDIKAN TERBAIK DUNIA JENJANG SEKOLAH DASAR
Abstract
Kajian ini bertujuan untuk mengetahui telaah sistem pendidikan atau kurikulum Sekolah Dasar di Finlandia yang merupakan negara dengan sistem dan reputasi pendidikan terbaik di dunia menurut PISA. Semua guru wajib bergelar master. Dalam evaluasi pendidikan Finlandia tidak ada KKM dan UAN, tetapi mereka menganut kebijakan "automatic promotion", naik kelas secara otomatis. Semboyan mereka adalah "Test Less Learn More". Selain itu, Finlandia tidak membebankan siswa melakukan banyak PR dan proses pembelajaran hanya 4 jam dalam sehari. Mereka berkeyakinan "homework doesn't make you smart".
Keywords
Education System; Finland; Elementary School
References
Alawiyah, F. (2013). Peran Guru Dalam Kurikulum 2013. Jurnal Aspirasi, 4(1), 65–74.
Ananda, R., & Fadhilaturrahmi, F. (2018). Analisis Kemampuan Guru Sekolah Dasar Dalam Implementasi Pembelajaran Tematik Di SD. Jurnal Basicedu, 2(2), 11–21.
Avalos, B. (2011). Teacher Professional Development In Teaching And Teacher Education Over Ten Years. Teaching And Teacher Education, 27(1), 10–20.
Bhardwaj, D., Tyagi, H. K., & Ameta, D. (2015). A Study On The Role Of School Curriculum And Teachers In Inculcation Of Values Among Elementary School Students. Journal Of Education And Practice, 6(31), 33–37.
Daud, R. M. (2020). SISTEM PENDIDIKAN FINLANDIA SUATU ALTERNATIF SISTEM PENDIDIKAN ACEH. In PIONIR: JURNAL PENDIDIKAN (Vol. 8).
Gay, M. (2016). Tugas Dan Tantangan Guru: Membangun Kualitas Guru Menuju Pengembangan Pendidikan Bermutu. EDUKASI: Jurnal Pendidikan, 13(2).
Goodill, C. A. (2017). An Analysis Of The Educational Systems In Finland And The United States: A Case Study.
Goodlad, J. I. (2013). School Curriculum Reform In The United States. In Curriculum Studies Reader E2 (Pp. 69–78). Routledge.
Hancock, L. (2011). Why Are Finland's Schools Successful. Smithsonian Magazine.
Harris, D. N., & Sass, T. R. (2011). Teacher Training, Teacher Quality And Student Achievement. Journal Of Public Economics, 95(7–8), 798–812.
Judiani, S. (2010). Implementasi Pendidikan Karakter Di Sekolah Dasar Melalui Penguatan Pelaksanaan Kurikulum. Jurnal Pendidikan Dan Kebudayaan, 16(9), 280–289.
Karli, H. (2014). Perbedaan Kurikulum Tingkat Satuan Pendidikan 2006 Dan Kurikulum 2013 Untuk Jenjang Sekolah Dasar. Jurnal Pendidikan Penabur, 22(8), 84–96.
Karppinen, S. J. A. (2012). Outdoor Adventure Education In A Formal Education Curriculum In Finland: Action Research Application. In Journal Of Adventure Education & Outdoor Learning (Vol. 12, Pp. 41–62). Taylor & Francis.
Khofiatun, K., & Ramli, M. (2016). Peran Kompetensi Pedagogik Guru Dalam Pembelajaran Tematik Di Sekolah Dasar. Jurnal Pendidikan: Teori, Penelitian, Dan Pengembangan, 1(5), 984–988.
Kilpi-Jakonen, E. (2011). Continuation To Upper Secondary Education In Finland: Children Of Immigrants And The Majority Compared. Acta Sociologica, 54(1), 77–106.
Kristiantari, M. R. (2015). Analisis Kesiapan Guru Sekolah Dasar Dalam Mengimplementasikan Pembelajaran Tematik Integratif Menyongsong Kurikulum 2013. JPI (Jurnal Pendidikan Indonesia), 3(2).
Kurniawan, M. I. (2015). Tri Pusat Pendidikan Sebagai Sarana Pendidikan Karakter Anak Sekolah Dasar. PEDAGOGIA: Jurnal Pendidikan, 4(1), 41–49.
Laine, S., & Tirri, K. (2016). How Finnish Elementary School Teachers Meet The Needs Of Their Gifted Students. High Ability Studies, 27(2), 149–164.
Malinen, O.-P., Väisänen, P., & Savolainen, H. (2012). Teacher Education In Finland: A Review Of A National Effort For Preparing Teachers For The Future. Curriculum Journal, 23(4), 567–584.
Morgan, H. (2014). Review Of Research: The Education System In Finland: A Success Story Other Countries Can Emulate. In Childhood Education (Vol. 90, Pp. 453–457). Taylor & Francis.
Ningrum, E. S., & Sobri, A. Y. (2015). Implementasi Kurikulum 2013 Di Sekolah Dasar. Jurnal Manajemen Pendidikan, 24(5), 416–423.
Royani, A. (2018). TELAAH KURIKULUM DAN SISTEM PEMBELAJARAN SEKOLAH DASAR DI FINLANDIA SERTA PERSAMAAN DAN PERBEDAANNYA DENGAN KURIKULUM 2013 DI INDONESIA. In PROSIDING SEMINAR DAN DISKUSI PENDIDIKAN DASAR.
SAHLBERG, K. P. (N.D.). TELAAH SISTEM PENDIDIKAN DI FINLANDIA DAN RELEVANSINYA DENGAN SISTEM PENDIDIKAN ISLAM DI INDONESIA (KAJIAN TERHADAP BUKU FINNISH LESSONS: MENGAJAR LEBIH SEDIKIT, BELAJAR LEBIH BANYAK ALA FINLANDIA.
Sahlberg, P. (2011). PISA In Finland: An Education Miracle Or An Obstacle To Change? CEPS Journal, 1(3), 119–140.
Sakti, B. P. (2017). Indikator Pengembangan Karakter Siswa Sekolah Dasar. Magistra, 29(101).
Siti, N. (2017). PENGARUH PEMBERIAN PEKERJAAN RUMAH (PR) TERHADAP PRESTASI BELAJAR SISWA KELAS V PADA MATA PELAJARAN FIQIH DI EMPAT MADRASAH IBTIDAIYAH KECAMATAN CEPOGO BOYOLALI TAHUN PELAJARAN 2016/2017. IAIN Surakarta.
Sormunen, M., Tossavainen, K., & Turunen, H. (2013). Parental Perceptions Of The Roles Of Home And School In Health Education For Elementary School Children In Finland. Health Promotion International, 28(2), 244–256.
Suardipa, I. P. (2020). DIVERSITAS SISTEM PENDIDIKAN DI FINLANDIA DAN RELEVANSINYA DENGAN SISTEM PENDIDIKAN DI INDONESIA. Maha Widya Bhuwana: Jurnal Pendidikan, Agama Dan Budaya, 2(2), 68–77.
Supianto, A., Matsum, J. H., & Rosyid, R. (2014). Persepsi Guru IPS Terhadap Kurikulum 2013 (Studi Kasus Pada SMP Negeri 10 Pontianak). Jurnal Pendidikan Dan Pembelajaran, 3(8).
TAS'ADI, R. (2016). Pentingnya Etika Dalam Pendidikan. Ta'dib, 17(2), 189–198.
Thoonen, E. E. J., Sleegers, P. J. C., Oort, F. J., Peetsma, T. T. D., & Geijsel, F. P. (2011). How To Improve Teaching Practices: The Role Of Teacher Motivation, Organizational Factors, And Leadership Practices. Educational Administration Quarterly, 47(3), 496–536.
Van Der Lans, R. M., Van De Grift, W. J. C. M., & Van Veen, K. (2018). Developing An Instrument For Teacher Feedback: Using The Rasch Model To Explore Teachers' Development Of Effective Teaching Strategies And Behaviors. The Journal Of Experimental Education, 86(2), 247–264.
Werdayanti, A. (2008). Pengaruh Kompetensi Guru Dalam Proses Belajar Mengajar Di Kelas Dan Fasilitas Guru Terhadap Motivasi Belajar Siswa. Dinamika Pendidikan, 3(1).
Yli-Piipari, S. (2014). Physical Education Curriculum Reform In Finland. In Quest (Vol. 66, Pp. 468–484). Taylor & Francis.
DOI:
https://doi.org/10.31764/elementary.v3i2.2136
Refbacks
There are currently no refbacks.

This work is licensed under a
Creative Commons Attribution-ShareAlike 4.0 International License
.
Jurnal Elementary : Kajian Teori dan Hasil Penelitian Pendidikan Sekolah Dasar
e-ISSN 2614-5596
Email:
[email protected]
Published by: PGSD Universitas Muhammadiyah Mataram

This work is licensed under a Creative Commons Attribution-ShareAlike 4.0 International License. 
Jurnal Elementary : Kajian Teori dan Hasil Penelitian Pendidikan Sekolah Dasar | Sudah Terindeks: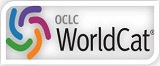 Alamat Redaksi: